Do you want to sell or rent your house 100% between individuals, at the best price and in record time?
Show your property to thousands of people in Italy and abroad on immo-neo.com with a quality never seen before. Watch the video or read below to learn more...
Your home says "cheese"
A house that looks good is already sold. That's why, once you have chosen your package, we will come to your home with our architects, photographers and real estate marketing experts. In 2 hours we survey all the rooms, we tidy up the house with an interior decorator's eye, we take high-resolution pictures, highlighting the best aspects of interior and exterior. Furthermore, we help you clarify your ideas about market prices, legal, bureaucratic and every other issue to manage your business in the best way. All is included in the package price.
Check out our prices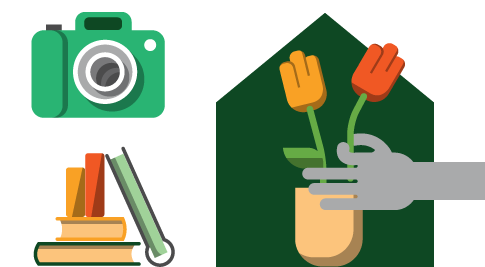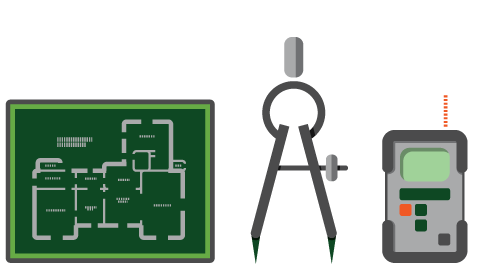 A team that bends over backwards for you
After visiting your property, our team of experts gets to work. We produce 2D and 3D floor plans, so detailed that those who watch them, will feel they are at your home. We create geo-localized maps and optimize the photos we take, giving maximum value to every detail. With these materials, we make a great impact advertisement that we publish on the website immo-neo.com (more than 26,500 registered users) and on the most influential real estate portals with a high visibility range, social networks in Italy and around the world and on major search engines.
Discover our services
Have you ever invited thousands of people at your home?
Your house is the protagonist on our website, on 55 national and international websites. In a few minutes thousands of people virtually come into your house. They see it in its best form and they fall in love. You can directly manage appointments, bargaining and decision on the final sale price, but immo-neo.com, with its international experience, will always be available for you, until the deal is closed.
See the testimonials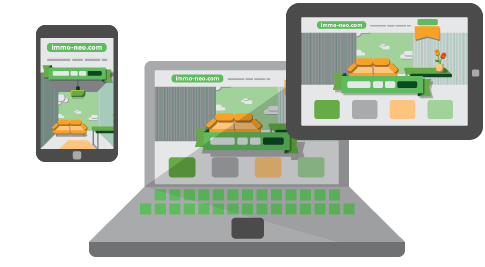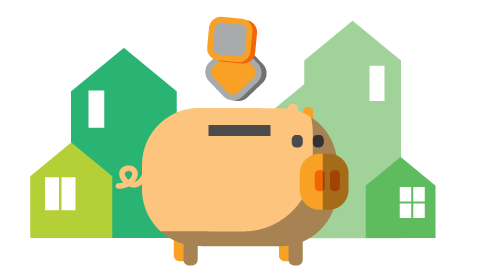 Keep the value of your property
It's easy to attract potential customers and to close successfully negotiation with multi-view ads and good advice from immo-neo.com experts. For sure a happy ending if you think there is no commission to pay, even for those who buy or rent your property. Therefore, our customers have so far saved more than 6,900,000 €, selling and renting individually.
We dedicate to you an entire room
On immo-neo.com we dedicate to you a separate area where you can receive messages from people interested in your house, make appointments for the visit, update your profile... So you can personally manage each bargaining step, but also keep in touch with us by writing messages or meeting us at our immo-neo.com store in the heart of your city.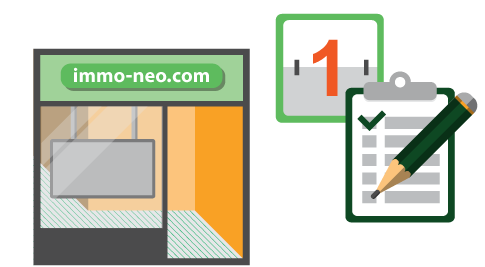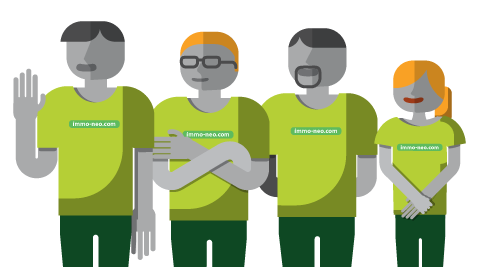 Our experience becomes yours
Architects, real estate marketing experts, lawyers, decorators, photographers and finally web-marketing experts. The knowledge of our team becomes yours through the non-stop counseling we offer you, all included in your package price. Sometimes this consulting takes the form of a real estate appraisal, legal advice, sometimes the form of a rental or sales preliminary application. With our guides and the handbooks we give you, you will be able to carry out the negotiations individually. So our knowledge becomes your strength to finish your business faster and with more profit.
See the testimonials
Your ideal partner ? You meet him with us
After the handshake that closes the deal, our support and our assistance continue to make the next step, often complex and delicate, easier and safer. In fact, we have selected as partners, highly experienced professionals: banks, insurance companies, notaries, removal and cleaning companies, plumbers, electricians that are available thanks to a special card, which dedicates to you, among other things, rates and advantageous conditions.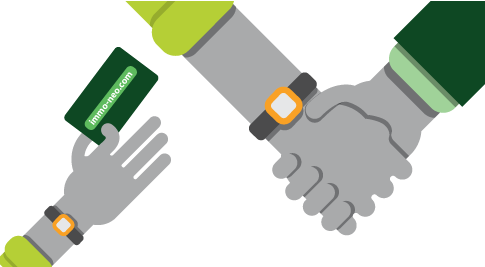 Do you want to sell or rent? Find out your benefits
Professionals who follow you throughout the selling and renting process
Coaching service and support to achieve your goals
Certified high definition photos, both inside and outside your property
Home staging with a furniture expert to give value to your property
Detailed 2D and 3D floor plans, detected with professional tools
Precisely geo-localized maps
Multilingual ads on major national and international real estate portals, social networks and search engines
Ads online until the deal conclusion
Local advertising created by graphic
Personal page on immo-neo.com with contact list, exchange messages, alerts...
No commission cost, no exclusivity
Direct contact with the potential buyer
Services tailored to your specific needs
immo-neo.com store, the meeting point in your city with free advice and information materials
Special card for post-closure negotiation services at special prices with our partners