Hundreds of satisfied owners testify!
Testimonials : sold between individuals !
Discover the testimonials of the immo-neo.com's super-owners: in perfect transparency.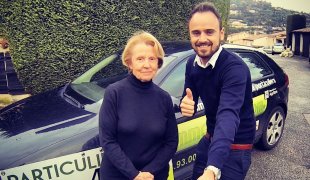 Sold between individuals!
Andree
Testimony of Ms. Patouillard
Mougins | 03/01/2014
"Testimony of Ms. Patouillard available soon"
See the ad of Andree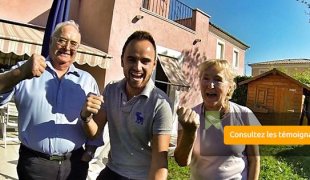 Sold between individuals!
René yvon
Testimony of Mrs. & Mr. Pottier
Antibes | 02/01/2014
"We struggled to sell our house and we had real-neo. Yes, we struggled a lot but this was before you know. Thank you to Sebastien Vidal and his team Our greetings, RG Pottier "
See the ad of René yvon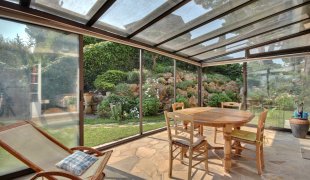 Sold between individuals!
Catherine
Mrs Faraco testifies
Antibes | 02/12/2013
"Thanks to your team I sold my house very quickly. The real estate agencies were not so optimist and the visits were rare. As soon as I put my house on immo-neo.com, visits were more qualified and numerous. Thank you for your dynamism, for being faithful during the whole process. Other villa owners in my residence called you since that, we are all unanimous about your efficiency.Continue like this. Catherine Faraco"
See the ad of Catherine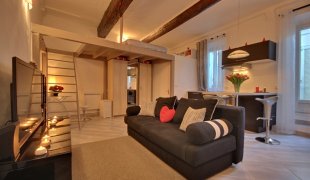 Sold between individuals!
Martin
Testimony of Mr Daran
Cannes | 25/11/2013
"Thanks to the Immo-Neo team was very professional and responsive. Pictures of very good quality, 3D drawings, the description detailed were a + to sell our apartment, it has brought us many visits. Sebastien and his team have always listening to our summers and very professional. The concept is really innovative and I really encourage people who wish to sell their apartments and houses to appeal to real-neo.com. Sincerely, Martin"
See the ad of Martin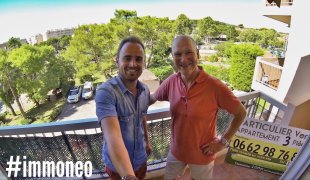 Sold between individuals!
Gerard
Mr. Ghibaudo testifies
Antibes | 29/10/2013
"I want to thank immo-neo.com for their professionnalism because very quickly after their intervention to put my apartment online, everything went so fast. Many serious persons visited the apartment thanks to the website and especially thanks to the sign put on the balcony was determining in my case. I think that real estate agencies fees are a huge brake for real estate transactions, this is why private sales, assisted by a solid and serious structure like immo-neo.com can only give trust to the potential acquierers. I really advice to call on immo-neo.com because I think that one cannot be disappointed. Thank you again."
See the ad of Gerard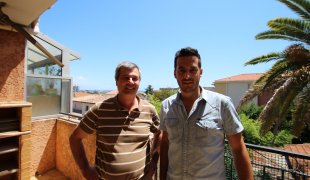 Sold between individuals!
Daniel
Testimony of Mr. Biagioni
Saint-Laurent-du-Var | 29/10/2013
"The services offered by Immo-Neo.com really highlighted my apartment. The picture quality, the attention to shots and especially the development of simulations living rooms have allowed buyers to project more concretely in the apartment. 3-D plans are also an asset to view each piece, understand their size and possible furniture. Thus, having struggled sometimes with independent people , silicates, if not more ... Contacts were better targeted, better informed visitors were more interested, which has quickly lead to a successful conclusion with a helping heart. therefore I recommend the Neo-Realty team. com is hyper responsive, available, and pro sympa.Je want a good dice the development team and the concept developed by Sebastian for both sellers and buyers who find their account each for the benefit of the real estate market. "
See the ad of Daniel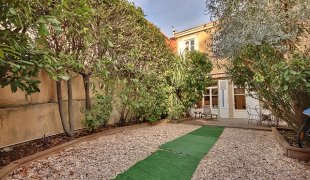 Sold between individuals!
Antoine
Mr Collomba testifies
Cannes | 24/09/2013
"We would like to thank you for the efficiency of your team.immo-neo.com enabled us to sell our apartment in Cannes. Happy buyers and sellers, everything in a record time ! I wish long life to your innovative concept that gives dynamism to a real estate activity that needs it ! Thank you again."
Antoine.
See the ad of Antoine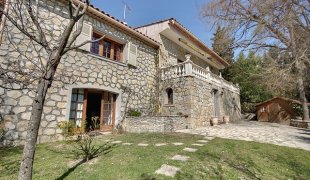 Sold between individuals!
Nadine
Témoignage de Mme Priotton
Pégomas | 13/09/2013
"Double experience with immo-neo.com: sale of a house in Biot and an apartment in Pégomas. Sébastien and Mathieu talked to us about the concept. Pay to sell a property can seem useless, but after several months of commercialisation without any offer, we said why not ! immo-neo.com team came to take pictures, real professional pictures that really highlight the property and a good description without forgetting the 2D plans. The visits were qualified (less waste of time and energy for the sellers and acquierers) and the visitors found (according to them) that the property presented on the website was looking exactly alike the real property they visited. And just like magic several months after, we sold our property. The positive points of immo-neo.com team: Dynamism - rigour - kindness - professionalism - reactivity - availability - advice and... high quality pictures. To conclude, I do not regret my "investment" and my "experience" with immo-neo.com that I highly recommend without fear. Sébastien and Mathieu, we would like to thank you again, continue and again good job for this new concept that perfectly works."
See the ad of Nadine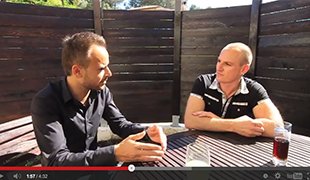 Sold between individuals!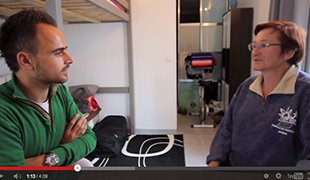 Sold between individuals!
** Estimate based on 6% of the sold price